Filter by Category
Social & Outings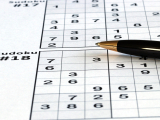 Sudoku Fun with Jay Frazier
with Jay Frazier

Mar 4, 2021 at 10:30 am

, runs for 8 weeks
Sudoku Fun with Jay Frazier
Thursdays, March 4-April 22 • 10:30-11:30 AM
Some say solving puzzles can help reduce the impact of intellectual aging. Jay will teach Sudoku solving fundamentals and his Sudoku solving technique will allow you to solve beginning to medium Sudoku puzzles.  
FREE
Registration preferred by March 1.
Will run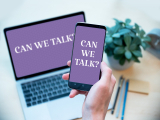 Can We Talk?
with Mary Deaner

Mar 30, 2021 at 9:45 am
Can We Talk?
Tuesdays, March 30-May 4 • 9:45-11 AM via Zoom
There have been many unprecedented events that have impacted our lives in so many ways since March 2020. Having the opportunity to share with others helps to sort out our feelings, needs, and possible responses to such events. This four-week virtual/phone series is an opportunity to come together to talk, ponder, and learn from each other as well as the collective wisdom of the group while building relationships too. Join us for the chance to share. Group size is limited to ten; participate through Zoom either online or via phone.
FREE
Registration ongoing; no deadline.