Filter by Category
Resources & Support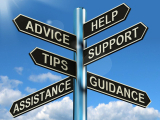 Registration Unavailable
Twin Cities Support Group for Persons with Lewy Body Dementia
Price not
available

Jun 5, 2019 at 10 am
1st Wednesday each month
Persons in the early stages of LBD who would benefit from communicating with others about living with this disease are welcome to attend.  Our goal is to provide mutual support and companionship as we share experiences and resources to help us navigate the challenges of Lewy Body Dementia. Caregivers are also invited, and those who may need assistance during the meeting should be accompanied by a caregiver.
Facilitator:  Paula Biever, Co-Facilitator of the MN E Metro LBD Caregiver Support Group; Member of the Roseville Alz/Dementia Community Action Team.  Learn more:  paula.biever@gmail.com or 651-308-9003
FREE  No registration required.
Registration Unavailable
Vision Loss Support Group
with Sue Bauer

Jun 12, 2019 at 1 pm
Come for information, resources, and support.  A Vision Loss Resources representative will be available at each meeting.  New members always welcome; come as often as you are able.
Sue Bauer – Vision Loss Resources- Community Service Specialist